Other Interesting Masonic Links: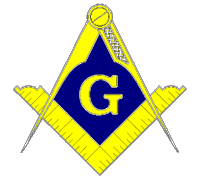 LODGES IN OTHER JURISDICTIONS:

S.C. LODGE WEBSITES APPROVED BY GRAND LODGE

Lodge No.22, Harmony, Beaufort
Lodge No.56, Catawba, Fort Mill
Lodge No.65, Conway, Conway
Lodge No.68, Hiram, Anderson
Lodge No.75, Union, Union
Lodge No.94, Acacia, Columbia
Lodge No.96, Franklin, Charleston
Lodge No.116, Hermon, Starr
Lodge No.123, Boyleston, Irmo
Lodge No.138, Batesburg-Leesville, Batesburg

Lodge No.154, Sinclair, West Columbia

Lodge No.205, Loris, Loris
Lodge No.217, Pelzer, Pelzer
Lodge No.234, Summerville, Summerville
Lodge No.240, Ruff, Anderson
Lodge No.242, Port Royal, Port Royal
Lodge No.263, Bath, Langley
Lodge No.274, Walden, Greenville
Lodge No.325, Pacific, Columbia
Lodge No.353, Myrtle Beach, Myrtle Beach
Lodge No.368, Murrells Inlet, Murrells Inlet
Lodge No.374, Fort Jackson, Columbia
Lodge No.377, Broad River, Columbia
Lodge No.381, Horry, Conway
Lodge No.384, Cayce, Cayce
Lodge No.397, Hillcrest, Dalzell
Lodge No.398, Dentsville, Dentsville
Lodge No.406, Lower Richland, Eastover
Lodge No.409, Pawleys Island, Pawleys Island
Lodge No.412, Springdale, Springdale
Lodge No.414, Indianland, Indianland
Lodge No.419, Seaside, Myrtle Beach
Lodge No.421, Socastee, Socastee
Lodge No.423, Pelham, Pelham

JAMIL SHRINE TEMPLE Columbia, S.C.

LINKS FORMERLY ON FRONT PAGE:

SC Freemason - Pacific Master's & Webmaster's Personal Page

LOCAL LODGES:

Fort Jackson Lodge # 374 A.F.M.

Broad River Lodge #377, A.F.M.

Dentsville Lodge # 398, A.F.M.

Masonic Lodges of the 8th & 10th Districts - Photos

OTHER SC LODGES:

Walden Lodge # 274 - Greenville

Murrells Inlet # 368 - Murrell's Inlet

Pawleys Island # 409 - Pawley's Island

OTHER HELPFUL LINKS:

Phoenix Masonry - Educational site
SUBMIT YOUR LODGE'S SITE:
Click
HERE
to submit your Lodge's website for inclusion on our links page. Be sure to include the URL of your website. Thanks!
More sites coming.
Under the Jurisdiction of the Grand Lodge
of Ancient Free Masons of South Carolina