History of Our Lodge
History of Pacific - WORD format (.doc)
For a complete history of our Lodge, you can download it in Word format by clicking above.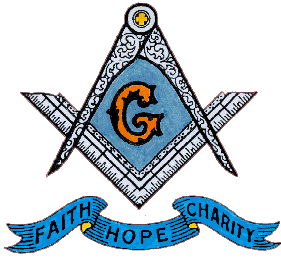 R.W. Edward Neeley, PM, 2002 & 2003, PDDGM
R.W. Bro. Edward Neeley, PDDGM, served TWO CONSECUTIVE YEARS as Master of Pacific before being appointed to serve as District Deputy Grand Master of the 10th Masonic District. Our thanks to him for a job well done and we look forward to working with him in the future! Right Worshipful Sir, you are an inspiration to us all.
MEMBERSHIP INFORMATION
Grand Lodge Report was sent in on time (and hopefully correct) and the Audit Report was read at our last regular communication. Thanks to everyone who helps get this done!



Our Charter
Following is a copy of the petition submitted to the Grand Lodge for dispensation in lieu of a charter:
TO THE MOST WORSHIPFUL GRAND MASTER OF THE GRAND LODGE OF ANCIENT FREE MASONS OF SOUTH CAROLINA:
The petition of the undersigned respectfully showeth that they are regular Free Masons and are at present and have been members of regular Lodges that having the prosperity of the Fraternity at heart, they are willing to exert their best endeavors to promote and diffuse the genuine principles of Free Masonry, that for the convenience of their respective dwellings and for sufficient reasons they have agreed to form a new Lodge, that in consequence of this resolution they pray the Most Worshipful Grand Master for a dispensation to empower them to assemble as a regular Lodge at Columbia, in the County of Richland and there discharge the duties of Free Masonry in a regular and Constitutional manner, according to the ancient usage of the order, and rules and regulations of the Grand Lodge of Ancient Free Masons of South Carolina; that they have nominated and do recognize Brother Irving South worth to be the first Master, and Brother J. O. Corn to be the first Senior Warden and Brother W. P. Hamrick to be the first Junior Warden.



Our Officers for 2014
Worshipful Master - Christopher Fletcher

Senior Warden - Edward Simpson

Junior Warden- James Edward Thomas (JET)

Treasurer - James Baxley

Secretary - Jan Michael Barkan

Senior Deacon - Roland Mitchum

Junior Deacon -Travis Rish

Steward - Landon Rish

Steward - Matthew Berube

Chaplain - Ernesto Peralta (Ernie)

Tyler - Richard Frye
Masonic Education Corner
Please see our Newsletters by clicking HERE.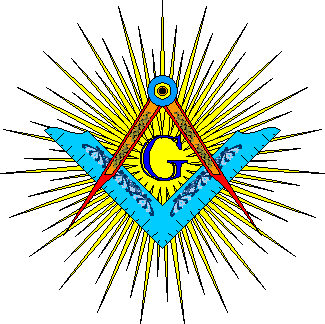 PACIFIC BY-LAWS
as of 5/1/10