History of Our Lodge
History of Pacific - WORD format (.doc)
For a complete history of our Lodge, you can download it in Word format by clicking above.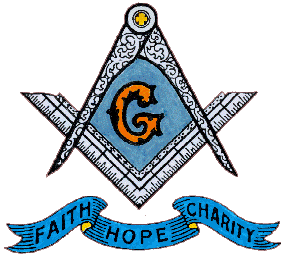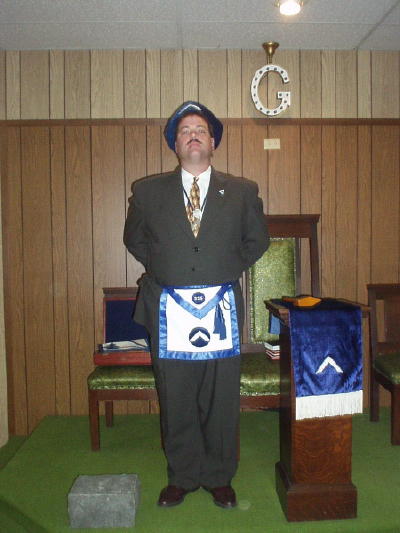 Brother Edward Neeley, PM, WM 2003
Edward Neeley, PM has agreed to serve one more year as Master of Pacific. Our thanks to him for a job well done and we look forward to working with him in the coming year!
MEMBERSHIP INFORMATION
As of Sept. 3, 2003, Pacific has 162 members, 1 Pastor (exempt), 1 Pastor (exempt 50 years), 115 paying members, and 45 either paid life members or 40 year life members (exempt).



Our Charter
Following is a copy of the petition submitted to the Grand Lodge for dispensation in lieu of a charter:
TO THE MOST WORSHIPFUL GRAND MASTER OF THE GRAND LODGE OF ANCIENT FREE MASONS OF SOUTH CAROLINA:
The petition of the undersigned respectfully showeth that they are regular Free Masons and are at present and have been members of regular Lodges that having the prosperity of the Fraternity at heart, they are willing to exert their best endeavors to promote and diffuse the genuine principles of Free Masonry, that for the convenience of their respective dwellings and for sufficient reasons they have agreed to form a new Lodge, that in consequence of this resolution they pray the Most Worshipful Grand Master for a dispensation to empower them to assemble as a regular Lodge at Columbia, in the County of Richland and there discharge the duties of Free Masonry in a regular and Constitutional manner, according to the ancient usage of the order, and rules and regulations of the Grand Lodge of Ancient Free Masons of South Carolina; that they have nominated and do recognize Brother Irving South worth to be the first Master, and Brother J. O. Corn to be the first Senior Warden and Brother W. P. Hamrick to be the first Junior Warden.



Our Officers for 2004
Bosie Martin, P.M., W.M.
Buster Yandle, S.W.
Paul Martin, P.M., J.W.
Doyle Jaco, P.M., Secretary
Jim Jaco, Treasurer
Joey Jaco, S.D.
Fred Garren, J.D.
Bob Strickland, P.M., S.S.
Larry Crowe, J.S.
Ed Gunter, P.M., Chaplain
Danny Able, P.M., Tyler

Masonic Education Corner
Right Angle
A right angle is the meeting of two lines in an angle of ninety degrees, or the fourth part of a circle. Each of its lines is perpendicular to the other; and as the perpendicular line is a symbol of uprightness of conduct, the right angle has been adopted by Freemasons as an emblem of virtue. Such was its signification among the Pythagoreans. The right angle is represented in the Lodges by the square, as the horizontal is by the level, and the perpendicular by the plumb. © 1999 - 2003 Phoenixmasonry, Inc. reprinted with permission.
Faith - trust, reliance
In the theological ladder, the explanation of which forms a part of the ritual of the First Degree in Masonry, faith, is said to typify the lowest round. Faith, here, is synonymous with confidence or trust, and hence we find merely a repetition of the lesson which had been previously taught that the first, the essential qualification of a candidate for initiation, is that he should trust in God. In the lecture of the same degree, it is said that "Faith may be lost in sight; Hope ends in fruition; but Charity extends beyond the grave, through the boundless realms of eternity." And this is said, because as faith is "the evidence of things not seen," when we see we no longer believe by faith but through demonstration; and as hope lives only in the expectation of possession, it ceases to exist when the object once hoped for is at length enjoyed, but charity, exercised on earth in acts of mutual kindness and forbearance, is still found in the world to come. Heb. 11:6 - Rom. 10:9,10 - Acts 15:8,9 © 1999 - 2003 Phoenixmasonry, Inc. reprinted with permission.